Teeth Whitening Done Right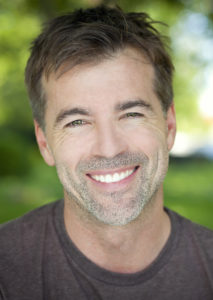 Our teeth are strong and resilient, thanks to a hard outer shell of enamel. This substance may be one of the hardest in the body, but it is no match for that daily soda or iced tea with lunch. Over time, porous enamel becomes dull as deposits from foods and beverages accumulate beneath the surface, blocking the reflection of light. Because a radiant smile is one of the most valuable assets we can have, the interest in teeth whitening is strong and continues to grow. But what does it take to have brilliant teeth?
Teeth whitening is a process of removing deep-seated stains that have been in the works for centuries. First, ancient civilizations tried rubbing off discoloration with pumice. Then (hundreds of years later), etching and bleaching with an acidic solution were tried, also with relatively disastrous results. Today, we know what it takes to reinstate the bright white of the smile. The right method of teeth whitening can even make teeth whiter than they were naturally before stains began to develop. Did you see that key statement? "The right method." Here's why your dentist can help you with that.
Choosing a Teeth Whitening Method
A broader view of the smile. Your dentist doesn't look only at the issue of discoloration. Here in our Grand Rapids office, teeth whitening occurs after a thorough exam and consultation. Observation enables us to determine where stains lie. Too deep inside the tooth and a stain is not likely to diminish much with bleach. In such an instance, the best course of treatment may be to cover the tooth with a porcelain veneer.
Preferences can be met. Not every person wants to wait a week or two for a better smile. A dentist can accommodate the need for immediate results, or a preference for a longer course of treatment to better manage sensitivity, a common side effect of whitening.
Expedited results. Regardless of whether a patient chooses in-office whitening for results in an hour, or home whitening for gradual results over several days, professional whitening treatments begin to work much more quickly on that smile transformation. This is because the whitening gel supplied by your dentist is more highly concentrated than store-bought solutions.
Get the radiant smile you deserve. Schedule your visit at 616-458-0631.
Posted in: Teeth Whitening