Cosmetic Dentist in Grand Rapids MI
---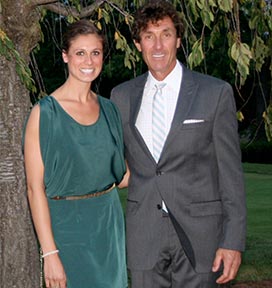 For over 75 years and four generations, the Mulder family of dentists have been creating a lifetime of beautiful smiles for dental patients in the Grand Rapids area and we invite you to join our family of happy patients. If you're looking for a dentist who caters to those who enjoy dentistry in comfort and leverages advanced dental techniques, you're in the right spot! Learn about the patient amenities that make our Michigan dental practice unique.
At the office of Grand Rapids cosmetic dentists Dr. Jerry Mulder Jr. and Dr. Allyson Mulder, personal care is the rule, not the exception. We use only the best dental technology to provide you and your family with healthy teeth and gums. Doctors Jerry and Allyson Mulder and their team stay current on the latest dental advancements and devote a large portion of their time to continuing education and ongoing training.
At A Life of Smiles, we pride ourselves in offering the state-of-the-art dental technologies to provide the best care possible. The field of dentistry is constantly evolving. Is your current dentist on board with the latest treatments? Read more about us In the News.
Want a more attractive smile? Choose from our many cosmetic dentistry options to get your best smile:
Visit the Premier Grand Rapids area cosmetic dentistry team where we put the patient's needs first. Call us at 616.458.0631 or email the office of A Life of Smiles for your dental consultation. Contact us today for your best appointment time.
We proudly serve Grand Rapids, Rockford, Muskegon, Holland and surrounding areas of Michigan.