Smile Makeover
Do you have ultimate confidence in your smile? Your smile can reveal a lot about your personality. A three-second flash of your pearly whites can give a great first impression…or not.
If you've become used to having crooked, stained or misaligned teeth, and have forgotten how powerful a big bright smile can be, you should spend a minute or two looking at Dr. Mulder's before and after photos. A smile makeover may be the perfect solution for you, now that you know what's possible.
What Is the Goal of a Smile Makeover?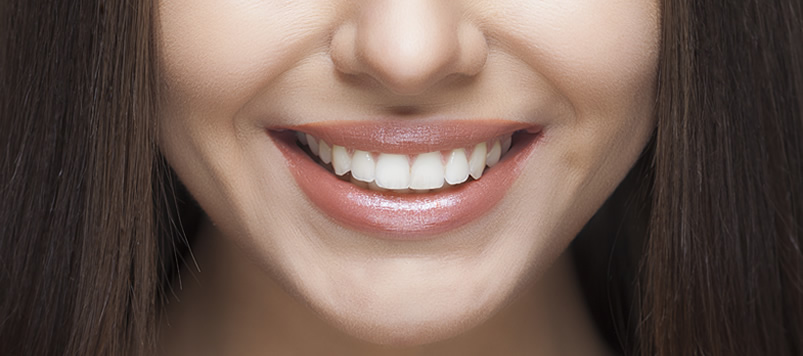 When Dr. Mulder meets with patients seeking to remake their smiles, he takes into account how their teeth fit in with their overall facial appearance. Are their teeth shorter than proportional due to a gummy smile? Is the color of their teeth distracting? Do some teeth have chips in them or are they misshapen?
At A Life of Smiles in Grand Rapids, we consider the following areas when deciding how to meet your smile makeover goals.
Tooth color — We strive to return the teeth to the patient's original color. Dr. Mulder uses Zoom! Teeth Whitening to accomplish this. Or, if the stains are on the interior of the teeth, we can cover them with porcelain veneers or bonding.
Alignment and spacing — We have options here. We can cover misshapen teeth and gaps with porcelain veneers or crowns. Or we can move the teeth with Invisalign.
Missing teeth — We can place dental implants or use porcelain bridges to replace missing teeth. We can also use implants to anchor partial dentures in cases of a series of missing teeth.
Balance — Teeth should be proportional to the patient's face. That's why overly gummy smiles can be distracting when talking to a person. We use our diode laser to remove extra gum tissue, effectively lengthening the tooth size. Chipped and uneven teeth can be balanced with porcelain veneers.
Am I a Candidate for a Smile Makeover?
Just about everyone has at least a couple of cosmetic flaws with his or her smile that could benefit from a smile makeover. But there is one caveat — any existing oral health problems such as gum disease or a badly cracked tooth need to be treated before we move on to the smile makeover procedures. A smile makeover is a cosmetic treatment, not a restorative treatment.
Smile Makeover Procedures
Although Dr. Mulder customizes every smile makeover completely to the individual, these are the usual procedures our team implements:
Dental bonding — For small chips or subtle changes in one or more teeth, Dr. Mulder may use dental bonding and paints on composite resin in thin layers. Then, we cure the resin to cover imperfections or change the shape of a tooth.
Porcelain veneers — To give your teeth perfect symmetry and a bright white sheen we apply thin wafers of porcelain to the fronts of the teeth.
Teeth whitening — Using our Zoom! Tooth Whitening system, we return your teeth to their natural color, removing stains from coffee, red wine, and the passage of time.
Tooth-colored fillings — Old silver amalgam fillings are replaced with new tooth-colored fillings that are made of composite resin and are invisible once in place.
Dental implants — Dental implants are our preferred option for replacing a missing tooth. Implants feature a titanium implant that Dr. Mulder screws down into the jawbone. The jawbone then grows around the implant, fully incorporating it. Then, we attach a post to the implant with a porcelain false tooth atop that. Implants function exactly like natural teeth.
Gum contouring — Using a diode soft-tissue laser, Dr. Mulder removes excess gum tissue, making your teeth appear longer and more in proportion. The laser not only removes the unwanted tissue, but it also seals the cut to prevent bleeding and vastly lowers the chances of infection. It also makes the procedure virtually painless afterwards.
Porcelain crowns — Badly damaged teeth may not have the underlying strength to be cosmetically improved, so we use a porcelain crown to overlay the entire tooth all the way down to the gum line. Crowns return full strength to a tooth and can be used to change the overall shape of the tooth. With our CEREC system, we can make and place a crown in a single appointment.
Invisalign — Invisalign can accomplish moderate orthodontic changes without the use of metal bands and wires. Invisalign moves the teeth through the use of clear plastic trays that the patient wears for two weeks. Those aligners are then thrown away and the next sets in the series are worn, repeating this process until the teeth are in proper alignment. Invisalign accomplishes the movement of braces without the visual stigma.
Which Combination Of Treatments Will Give Me The Best Smile?
There is no specific formula for a beautiful smile. Dr. Mulder considers many factors in the design process, including personality, tooth and gum health, facial appearance, and desired look. Dr. Mulder will recommend a unique combination of treatments to create a smile you can be proud to show off. Treatments for smile makeovers may include whitening, veneers, metal-free fillings, porcelain crowns, bonding, Invisalign aligners, soft-tissue gum recontouring and more. Schedule a smile evaluation to discuss your smile enhancement needs.
How Long Will a Smile Makeover Take?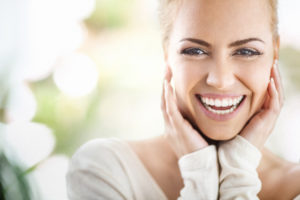 The time it takes to complete your smile makeover can be as short as a single visit to our Grand Rapids office or it can take up to a year. This vast discrepancy is due to the various procedures involved. If, for instance, you simply are having porcelain veneers applied and a tooth crowned, thanks to our CEREC system that can be completed in a single visit. If we need to move or straighten your teeth with Invisalign, however, that can take up to one year to complete. Somewhere in the middle, dental implants require around six months. As you can see, there is no way to give a single timeline for a smile makeover at A Life of Smiles. Regardless of how long it takes, we guarantee the end result will be worth it!
Smile Makeover Cost
Dr. Mulder offers flexible payment options to allow all patients to have the beautiful smile they want and deserve. By combining your smile makeover with other treatments, you may be able to save money. Choose from payment upfront by check or major credit card, or learn about our affordable financing options.
Can I Preview the Results Before I Begin Treatment?
Dr. Mulder will not begin your smile treatment until you have a distinct understanding of how your results will look. You will have the opportunity to view a digital image of your new smile before consenting to treatment. You may also want to check out before-and-after photos of patients who had similar smile makeovers.
Schedule a Consultation
If you are interested in getting a Smile Makeover, schedule a cosmetic dentistry consultation with Dr. Mulder. You deserve it. Contact us at 616.458.0631 and make an appointment.
---