Is Sedation Dentistry Right for Me?
Grand Rapids Sedation Dentistry
Grand Rapids, Muskegon, Holland, Michigan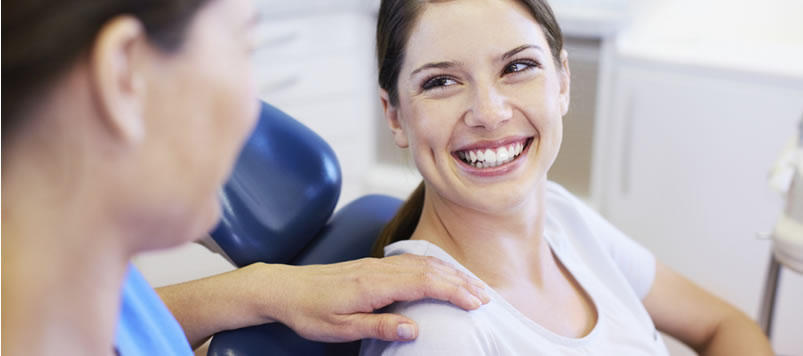 Anxiety about the dentist can cause you to neglect your oral health. If you are anxious about the dentist, sedation dentistry lets you relax and be comfortable throughout the duration of your appointment. Sedation dentistry is also useful if you want multiple procedures completed in one visit or if you experience neck and back pain while at the dentist. Do not let anxiety or other obstacles keep you from maintaining oral health. Jerry Mulder, D.D.S., cares about your dental experience and can answer any questions you have about sedation dentistry. Contact Dr. Mulder today to find out more.
When Sedation Dentistry is Right for You
If you neglect going to the dentist regularly due to fear and anxiety, then you should seriously consider sedation dentistry. Ignoring routine dental visits can lead to poor oral health and invasive restorations down the road, as well as health problems in other parts of your body. If you experience high levels of dental anxiety when anticipating a dental appointment, you can relax and forget your fears with sedation dentistry.
You will also benefit from sedation dentistry if you have multiple procedures you would like completed in one visit. Normally, multiple procedures would be too uncomfortable to sit through and you would probably be anxious to leave. Sedation dentistry, combined with Dr. Mulder's comfortable dentistry, lets you feel relaxed to the point that you won't mind the time it takes to complete extensive dental work in one visit.
Other indications that sedation dentistry is a good option for you:
Previous traumatic dental experience
Neck and back pain during dental visits
Sensitivity to the noises and smells associated with the dental office
Local anesthetic does not adequately numb your sensitivity
Discomfort or anxiety sitting for long periods of time
The benefits of sedation dentistry include:
Multiple procedures in one visit
Feels as though the appointment took just a few minutes
Relaxing experience may reduce your anxiety for future appointments
You will not remember the appointment
---
Dr. Mulder encourages an open, communicative environment to ensure your comfort and he can address all your sedation dentistry questions. To get started on your way to a healthy and relaxing dental experience, contact Dr. Mulder today at 616.458.0631.
---