Meet The Doctors
Dr. Jerry Mulder, DDS
Grand Rapids dentist serving Holland, Muskegon, and surrounding areas of Michigan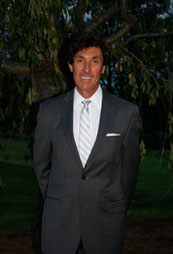 Dr. Jerry B. Mulder received his undergraduate and graduate degrees at the University of Michigan in Ann Arbor, Michigan. He and his team have been involved in rigorous continuing education programs over the past 25+ years. Much of his continuing education in cosmetic and reconstructive dentistry has been taught at the Las Vegas Institute for Advanced Dental Studies (LVI). He has completed fellowship programs in Temporomandibular Joint Disorders and Dental Sleep disorders at the academy of cranial facial pain in Dallas. TMD residency at the University of Tennessee and a neuromuscular orthodontic residency at AACP in Dallas. He and his daughter are currently perusing additional education at the Spears Institute in Scottsdale Arizona as well as becoming certified in Botox, Derma fillers and TMD Botox injections with the academy of Facial Anesthetics.

Being the third generation dentist, he has practiced for over 35 years. Dr. Mulder finds he never stops learning and he strives to do his very best on a daily basis. Thanks to a caring and talented team, Dr. Mulder feels he can accomplish this goal. Dr. Allyson Mulder who is a fourth generation dentist practices with her father. She also has a separate practice (West Side Dental GR) she has completed programs for TMD & Sleep Apnea at the University of Tennessee, LVI, and Spears Institute and is currently enrolled with the academy of Cranial facial pain to complete their fellowship programs.

Dr. Jerry Mulder has three children his partner Allyson, Michelle a surgeon in Miami and a son Brendan who is finishing his Bio Engineer studies at the University of Colorado. Both doctors enjoy skiing, triathlons, all outdoor activities and all water sports.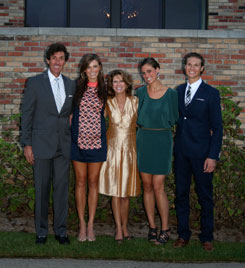 He is a member of the American Dental Association (ADA), Michigan Dental Association (MDA), American Academy of Cosmetic Dentistry (AACD), Kent County Dental Society (KCDS), West Michigan Dental Association (WMDA), American Academy of Sleep Medicine (AASM), American Academy of Craniofacial Pain (AACP), and the American Academy of Facial Esthetics (AAFE).
What does an LVI-trained cosmetic dentist mean?

LVI dentists are unique in that they have received post-graduate, cosmetic dentistry training at the world preeminent cosmetic dentistry training facilities. For the most part, advanced cosmetic dentistry techniques are not taught in most dental schools. LVI alumni have chosen to further their education, knowledge, and experience by attending courses and seminars about the latest cosmetic dentistry techniques, treatments, and technologies. Dr. Mulder is a qualified, experienced LVI alumni who is proud to help you achieve the smile you have always wanted.
Want to know more about Dr. Mulder? Call or email our Grand Rapids office, today for your smile evaluation. Dr. Mulder welcomes any questions or concerns you may have.
---
Dr. Allyson Mulder, DMD
Dentistry in Grand Rapids, Michigan and surrounding areas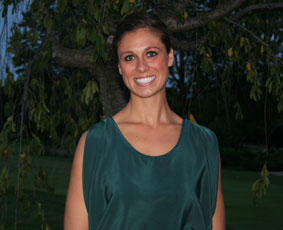 Dr. Allyson Mulder was born and raised in Grand Rapids, Michigan. She graduated from the University of Michigan in 2007, receiving her Bachelor of Science in Biopsychology. She then went on to receive her Doctorate of Dental Medicine degree at Tufts University School of Dental Medicine in Boston. (Tufts, along with Harvard University and the majority of the other east coast schools, present their graduating doctors with a DMD degree. All dentists receive either a DMD or a DDS degree. The degrees are identical in every way, except for the letters, but for a more detailed explanation, please see below.)
What is the Difference Between a DDS and DMD Degree?

According to the American Dental Association(ADA) specifications, in the United States, dentists earn either a D.D.S. (Doctor of Dental Surgery) or D.M.D.(Doctor of Dental Medicine) degree. There is no difference in the training for either degree. The degrees are equivalent, and recognized equally by all state boards of dentistry. There are 56 Accredited Dental schools in the United States requiring a total of 8 years of college education- 4 years of undergraduate study with an additional 4 years of post graduate study. Of the accredited 56 schools, 24 award a DMD degree, while the other 34 award DDS degrees. While we each hold different degrees, we both carry the same certifications and continued education to provide the best possible service to all of our patients.

Fun Trivia Fact: Harvard was the first dental school to award the DMD degree, in 1871. Harvard awards all it's graduates with a Latin degree, thus coining, "Dentariae Medicinae Doctor", the DMD degree.
Upon Dr. Mulder's graduation, she returned to Grand Rapids and joined her father in practice at the beginning of July. She is thrilled to be back in Michigan, and is looking forward to combining everything she learned at Tufts with the knowledge and experience of her father, to provide her patients with the best dental treatment.
Dr. Mulder is honored to have the opportunity to work side by side with her father and continue the tradition of excellence set forth four generations ago by her great-grand father. For the last 75+ years, four generations of Dr. Mulders' have taken pride in serving the Grand Rapids community with the highest level of dental care, and Dr. Allyson is honored be able to continue serving this community.
One of Dr. Mulder's favorite things about dentistry is the variety of procedures it encompasses. She offers her patients high quality care in many procedures, including tooth colored fillings, extractions, root canals, same-day crowns, inlays and onlays, dental implants, dentures, veneers, TMJ treatment, dental sleep medicine, periodontal disease treatment, and Invisalign orthodontics. She provides this exceptional care in a tender and compassionate environment.
When Dr. Mulder is not in the dental office, or off furthering her education, Dr. Mulder enjoys traveling, skiing, participating in triathlons, running and spending time with friends and family.
Affiliations
Dr. Allyson Mulder is a member of the following orgianzations:
American Dental Association (ADA)
Michigan Dental Association (MDA)
West Michigan Dental Association (WMDA)
American Academy of Dental Sleep Medicine (AADSM)
American Academy of Sleep Medicine (AASM)
American Academy of Craniofacial Pain (AACP)
American Academy of Facial Esthetics (AAFE)
---