Meet The Doctors
Dr. Jerry Mulder, DDS
Grand Rapids dentist serving Holland, Muskegon, and surrounding areas of Michigan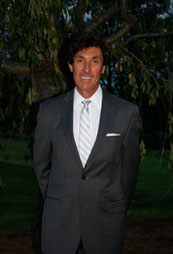 Dr. Jerry B. Mulder received his undergraduate and graduate degrees at the University of Michigan in Ann Arbor, Michigan. He and his team have been involved in rigorous continuing education programs over the past 25+ years. Much of his continuing education in cosmetic and reconstructive dentistry has been taught at the Las Vegas Institute for Advanced Dental Studies (LVI). He has completed fellowship programs in Temporomandibular Joint Disorders and Dental Sleep Disorders at the Academy of Cranial Facial Pain (AACP) in Dallas, TMD residency at the University of Tennessee and a Neuromuscular Orthodontic Residency at AACP in Dallas. He and his daughter are currently pursuing additional education at the Spears Institute in Scottsdale Arizona, as well as becoming certified in Botox, dermal fillers, and TMD Botox injections with the Academy of Facial Anesthetics.
Affiliations
Las Vegas Institute for Advanced Dental Studies (LVI)
Spears Education and Spears Study Group
American Academy of Cranial Facial Pain (AACP)
American Academy of Facial Anesthetics (AAFE)
University of Tennessee
American Dental Association (ADA)
Michigan Dental Association (MDA)
West Michigan Dental Association (WMDA) & Kent County Dental Association
American Academy of Dental Sleep Medicine (AADSM)
American Academy of Sleep Medicine (AASM)
Family Business Alliance Net-Gen Group
American Academy of Facial Esthetics (AAFE)
What does an LVI-trained cosmetic dentist mean?

LVI dentists are unique in that they have received post-graduate, cosmetic dentistry training at the world preeminent cosmetic dentistry training facilities. For the most part, advanced cosmetic dentistry techniques are not taught in most dental schools. LVI alumni have chosen to further their education, knowledge, and experience by attending courses and seminars about the latest cosmetic dentistry techniques, treatments, and technologies. Dr. Mulder is a qualified, experienced LVI alumni who is proud to help you achieve the smile you have always wanted.
Want to know more about Dr. Mulder? Call or email our Grand Rapids office, today for your smile evaluation. Dr. Mulder welcomes any questions or concerns you may have.
---
Dr. Allyson Mulder, DMD
Dentistry in Grand Rapids, Michigan and surrounding areas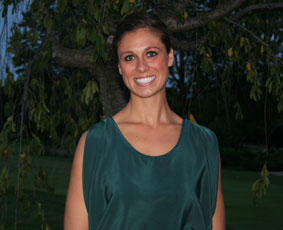 Dr. Allyson received her undergraduate degree from the University of Michigan in 2007. Upon graduating from Michigan, Dr. Mulder chose to complete her training at Tufts University, School of Dental Medicine, earning her Doctorate of Dental Medicine (DMD) in 2012. Tufts, along with Harvard University and the many other east coast schools, present their graduating doctors with a DMD degree. All dentists receive either a DMD or a DDS degree. The degrees are identical in every way, except for the letters, but for a more detailed explanation, please click on our link here DMD vs DDS Degrees to learn more.
Upon graduation, Dr. Allyson was thrilled to returned to her home base of Grand Rapids, to join her father, Dr. Jerry, in practice. Dr. Allyson is proud to continue her family's special legacy by becoming the fourth generation of dentists in her family. For the last 75+ years, four generations of Dr. Mulders' have taken pride in serving the Grand Rapids community with the highest level of dental care, and Dr. Allyson is honored be back in West Michigan doing the same. Together, Dr. Allyson and Dr. Jerry now have 3 separate practices that they share. Two of the offices are general dental practices and the third is a TMD, craniofacial pain & sleep disorders specialty practice.
Dr. Allyson & Dr. Jerry are both passionately committed to continuously learning and have completed extensive advanced post-graduate training throughout the years. In order to provide the excellent standard of care that both Doctors provide, they have made it a priority to take cutting-edge courses in some of the most innovative and challenging areas of dentistry for the benefit of their patients.
Dr. Allyson has completed hundreds of hours of continuing education over the past 6 years, with a heavy focus on cosmetic dentistry as well as Sleep and TMJ centered courses. She has completed several TMJ and Sleep residencies, as well as earning the distinguished recognition of Fellow from the American Academy of Craniofacial Pain (AACP). Dr. Allyson & Dr. Jerry are two of the top specialists and most highly educated providers in TMJ and Sleep disorders in the entire state. Dr. Allyson has completed the AACP's Craniofacial Pain Residency; The University of Tennessee's mini-residency 'Craniofacial Pain and Sleep-Breathing Related Disorders', as well as achieved certification for facial injections and Botox from the American Academy of Facial Esthetics (AAFE). Dr. Allyson is also active in Spears Education and is an active member in the Grand Rapids Spears Study Club.
When Dr. Allyson is not in the dental office, or off furthering her education, she enjoys traveling, skiing, participating in triathlons, running and spending time with friends and family. Dr. Allyson's dog, Oliver, is a Bernedoodle who has been coming to work with her since he was a puppy. He's the office mascot and the 'real boss' at the office! He's super friendly and loves belly rubs, so if you see him during your visit don't be shy!
Affiliations
Fellow of the American Academy of CranioFacial Pain (FAACP
American Dental Association (ADA)
Michigan Dental Association (MDA)
West Michigan Dental Association (WMDA) & Kent County Dental Association
Spears Education and Spears Study Group
American Academy of Dental Sleep Medicine (AADSM)
American Academy of Sleep Medicine (AASM)
American Academy of Craniofacial Pain (AACP)
Family Business Alliance Net-Gen Group
American Academy of Facial Esthetics (AAFE)
AADSM qualified