Neuromuscular Dentistry
Treating Grand Rapids, Muskegon, Holland, and surrounding Michigan areas.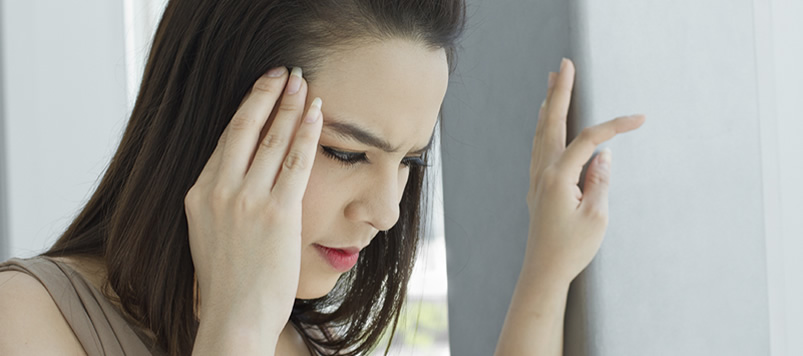 TMJ Pain and Symptoms
If you've been having neck pain and headaches, perhaps you've attributed them to stress from work, or to family or financial pressures.
However, recurring neck pain, headaches, jaw tension, and mouth soreness may be symptoms of a serious disorder called TMJ, or Temporomandibular Joint Syndrome. TMJ encompasses many jaw misalignment problems that can cause a laundry list of TMJ symptoms and lead to tooth loss and bone deterioration. Years of worldwide research resulting in breakthrough treatments has helped TMJ get the attention it deserves.
Dr. Mulder's Approach to Resolving TMD
Grand Rapids dentist Dr. Mulder is a Michigan neuromuscular dentist who delivers effective solutions for his TMJ patients. Once your problem is correctly identified, Dr. Mulder and his team will first relieve the pain, and then work hard to find the most efficient and comfortable way to realign your jaw. Treatment of neuromuscular problems requires careful application of strategic and creative solutions.
Neuromuscular TMJ Patient Testimonial

"Dr. Mulder – I want to express my appreciation to you and your team for the personal and professional care I have received over the past 6 months. The treatment I have received has made a significant difference to my health and well-being. I have known for many years, having been told by 5 other dentists in E. Lansing, Chicago, & Los Angeles, that I clench my jaw and grind my teeth. No one has offered a solution to this problem, which has lead to upper and lower jaw pain as well as neck and shoulder pain. When I moved to Grand Rapids in July 2006 I was referred to you by a friend who has been a patient of yours for over 20 years when looking for a dentist.

At my first checkup and cleaning you suggested that I spend some time with you consulting about my dental problem, which was immediately evident to your training. You took the time to completely explain TMJ what and how it affects one and then a treatment plan. I must admit I was a bit skeptical but decided to try your approach. The TENS treatment was not at all uncomfortable and relaxed my jaw muscles such that bite molds could be taken with the jaw in the proper position. Then a split was made for me to wear to help reposition my jaw.

In less than three months of using the splint with regular 2- 3 week review and adjustment of the muscles in my jaw have readjusted and now I only wear the splint while sleeping. The jaw pain is gone and the neck and shoulder pain has diminished. That won't go away completely because I have degenerative disks in my neck but I can definitely tell a difference. All of this accomplished without the use of medications, which is important to me.

I look forward to continued treatment and correction of the issues to my teeth from the clenching and grinding over the years, which has ruined a number of teeth. I look forward to feeling confident to having a nice smile and strong teeth."

– Thank you, Tom from Grand Rapids, Michigan
---
Choose a Grand Rapids area neuromuscular dentist who is committed to proper diagnosis and effective treatment. Call 616.458.0631 or email Dr. Jerry Mulder & Allyson Mulder today for your consultation.
---