Common Dentistry Questions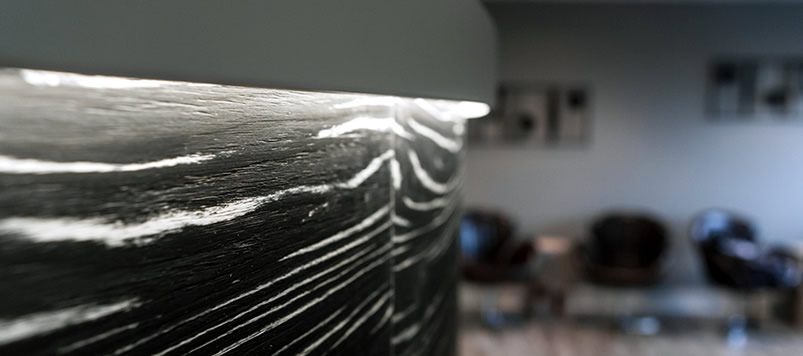 At the office of Grand Rapids dentist Dr. Mulder, we believe in the importance of patient information. We've taken the time to address a few common areas where patients tend to have questions. See below to read helpful tips about dentistry and about choosing a dentist to suit your family's needs.
What is Cosmetic Dentistry?
If the appearance of your smile is important to you, you'll be happy to know that Dr. Mulder's dental office is a metal-free practice. Using porcelain and tooth-colored composite materials allows us to restore and repair teeth to look as natural as possible.
The Zoom! laser, used in laser dentistry, tooth whitening and soft-tissue recontouring, allows you to sail through your treatment with ease and efficiency. With the help of the Chairside Economical Restoration in Esthetic Ceramics (CEREC) technology, tooth repair is now more convenient than ever. CEREC allows Dr. Mulder to create your personalized crown on-the-spot. Remember, if you are one of the many who experience high dental anxiety, any of our cosmetic treatments may be performed using conscious sedation.
The field of cosmetic dentistry is a vast specialty that requires years of training and experience to master. Dr. Mulder has been practicing cosmetic dentistry for nearly 27 years!
How to Choose a Cosmetic Dentist
We've all gone through the process of choosing service providers, from family doctors to dentists. So what's the best way to choose? Some people prefer to go to the professionals recommended by friends and family members. Others choose the office closest to their home or work. Still others choose the doctor or dentist with the most appealing financing options.
Choosing a dental provider is a personal decision that only you can make. A dentist who works well for your mom or neighbor may not meet all your needs. So, to choose a dentist that can give you the kind of care you want, you must first decide what type of dental service you are looking for.
Some Tips for Picking the Right Dental Provider
Make a list of the things you look for in a dentist, such as:

Which subsets of dentistry are you most interested in? General dentistry, cosmetic dentistry, orthodontics, or neuromuscular dentistry?
Is sedation dentistry important to you?
Is a top-notch financing plan central to your budgeting?
How important is proximity to your home? To your work?

Make a list of providers in your area that you've handpicked, either through advertising, referrals, proximity or reputation. Begin to narrow down that list by placing an initial phone call to each.
Take notes on what you learn during each phone conversation. If a certain potential dentist does not meet your list of criteria, you can cross them off.
Once you've narrowed down your list to a few providers, set up an initial consultation with the one that you feel most comfortable with. Remember, an initial consultation does not obligate you to undergo treatment.
During your evaluation, talk to the doctor about your dental concerns, your cosmetic goals, and the financing options available. Find out if they use the latest technology and offer modern treatment options. Be sure to ask questions about experience and ask to view before and after photos.
Go with your instincts. Were you treated with respect and given attentive personal service? If not, you may want to continue on down your list.
If you feel completely comfortable during the evaluation and are confident that this doctor and facility can effectively meet all your dental needs, go ahead and schedule your cleaning and/or cosmetic treatment!
Questions to Ask Your Cosmetic Dentist
Your initial consultation is the perfect time to find out more about your dental provider. The level of personal care and professionalism, and the answers you receive will let you know if you're ready to make this doctor your permanent dental provider. We've created a list of helpful questions to assist you during your visit.
Questions to ask during your first consultation:
How long have you been in practice? Where did you receive your dental training?
What cosmetic treatments do you offer?
What new technologies do you use in the office?
Do you use porcelain and other metal-free materials?
What financing options do you offer?
Do you offer sedation dentistry for those with dental phobia?
Do you have before and after photos available to view?
Do you have patient testimonials available?
Do you offer one-hour whitening?
Do you offer laser gum recontouring?
Do you offer Invisalign aligners?
Do you use CEREC technology for convenient one-appointment crowns and fillings?
Do you and your team members participate in continuing education?
Are you available for emergencies?
Are you committed to preventative dentistry measures?
Do you offer spa dental amenities?
Do you have experience treating all ages?
Feel free to ask about any topics that come to mind. Dr. Mulder and his team promise to deliver honest answers and will work hard to fulfill your smile goals.
---
If you're interested in implant dentistry to replace missing teeth, Dr. Jerry Mulder & Allyson Mulder can tell you more about this amazing technique. Call or email our office in Grand Rapids office, also serving Rockford and other neighborhoods, for your smile evaluation.
---