Dealing With Dental Anxiety
Sedation Dentistry In Grand Rapids, Holland, Muskegon, and Surrounding Michigan Areas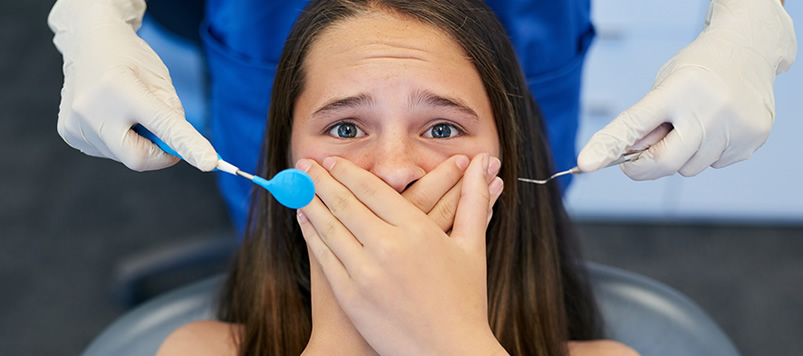 Are you one of the millions of men and women who avoid the dentist because of uncontrollable fear? If so, Dr. Jerry Mulder & Allyson Mulder wants to help you address this potentially dangerous handicap and put you back on track towards good dental health through sedation dentistry.
While a little anxiety is normal before your dental visit, it can become a big problem if it keeps you out of the chair altogether. It can put you in the situation where, after finally visiting the dentist after years of avoidance, your learn that tooth decay and gum disease have created damage that could be irreversible.
Preventive Care
The key to great dental health is preventative care. The reason we recommend semi-annual visits is simple – to catch early signs of decay and fix damage before it becomes problematic. In instances of gum disease, for example, diagnosis in the early (gingivitis) stage can lead to a reversal of the condition and repair of the damage.
Because gum disease is often painless at first, you may not realize how much damage is being done. By the time you arrive at our office, tooth loss and bone loss could be irreversible.
Some Helpful Tips
So how do you deal with overwhelming dental anxiety? Dr. Mulder offers a few helpful tips for anxious patients:
Concentrate on the benefits of dental treatment and consider the consequences of avoiding dental care
Take a friend or family member with you during your check-up
Choose a dentist who offers spa-like dental services, which is designed for patient comfort
Make sure you completely understand any planned treatment and that your dentist has informed you of what to expect each step of the way
If you have small children, think of yourself as being a good role model and setting a good example for them
Realize that if you ignore your teeth, they'll go away!
If you feel your anxiety is too great to overcome naturally, consider safe sedation dentistry.
Learn More
---
To learn more about sedation dentistry, schedule your initial consultation today. Call 616.458.0631 or email our office and learn how to conquer your dental fears!
---