Teeth Whitening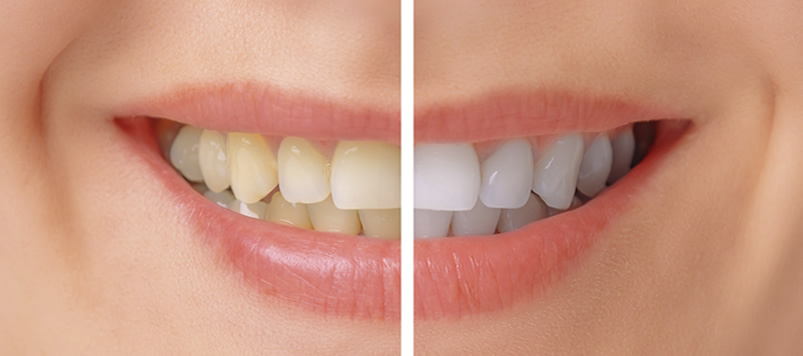 What is Tooth Whitening?
Tooth whitening is always a popular procedure, as many men and women associate glistening white teeth with youthfulness. It's one of the easiest ways to look and feel younger without the risks of cosmetic surgery. Additionally, You could use tooth whitening as a supplement to your new diet and fitness plan, or reward yourself for achievements at work or home with a brighter smile.
Teeth Whitening Options
Tooth Whitening Before and After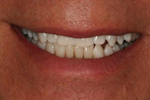 White smiles for our patients
We appreciate the patients at our Grand Rapids, MI dentist office and care deeply about their oral health. Furthermore, to show our appreciation and encourage ongoing dental care, we now offer teeth whitening for a nominal fee to all patients who are up to date with recommended dental care. Over 100 patients have taken advantage of the offer to date.
Here are the details:
There is a one-time cost of $50 for custom teeth whitening trays.
You get custom whitening trays and professional teeth whitening gel.
We refill your teeth whitening gel at no additional cost as long as you meet participation requirements.
Participation requirements:

Up to date with recommended dental exams, x-rays, cleanings, and periodontal care.
18 years old or have parent's permission.
Meet health requirements for teeth whitening.
Account is paid in full.
What types of stains can professional whitening treat?
We design our Grand Rapids in-office and at-home whitening solutions to remove surface staining that coffee, wine, tea, tobacco, and aging causes. There are some antibiotics which cause tooth discoloration when they're given during childhood, and these stains are very difficult to remove. No tooth whiteners can alter the color of dental restorations like fillings, crowns, and veneers.
Am I a Candidate for Teeth Whitening?
If you have discolored teeth that you wish looked whiter and more youthful, chances are that Dr. Mulder will approve you for any of Dr. Mulder's safe whitening programs. If you have discoloration due to tetracycline or high fluoride doses, you may also benefit from whitening treatment, although the results may be less dramatic. If you have sensitive teeth Dr. Mulder can put you on a lower percentage gel or you can use a desensitizing gel. This may take longer than an average patient but the same results should be expected.
With this in mind, patients with periodontal disease should seek treatment with Dr. Mulder to correct the condition of their gums prior to tooth whitening. If you are pregnant or breastfeeding, we recommend that you wait for post-op before having your whitening treatment. If a child requests tooth whitening, we recommend they start around the age of 15 or older. Should you have any questions regarding being a candidate for tooth whitening, do not hesitate to call or email us with any questions.
Benefits of Tooth Whitening
Each whitening treatment has different advantages as well as disadvantages. Dr. Mulder will not only evaluate your current dental health, but also your health history, lifestyle, and smile goals to help you decide which treatment can deliver the results you expect. Certain treatments may also work better on specific types of stains.
Tooth Whitening Results
Dr. Mulder's professional whitening systems are more potent and longer-lasting than over-the-counter methods. However, the patient also plays an important role in maintaining a bright smile. You will also need to follow the doctor's post-treatment care instructions and avoid substances that cause discoloration. Use of professional brushing and rinsing products can extend the life of your whitening treatment.
Schedule a consultation
Learn more about your Grand Rapids tooth whitening options. Call us at 616.458.0631, or email Dr. Jerry Mulder & Allyson Mulder and his tooth whitening team for your smile evaluation.