Do You Want to Preserve Your Beautiful Smile? Do This!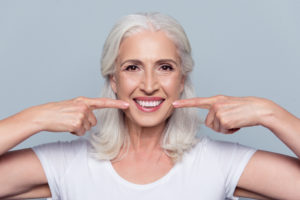 Healthy teeth are attractive teeth. Really? If your last dental exam concluded in two thumbs up, but you still don't love what you see when you look in the mirror, then the value of a healthy smile may be somewhat lost on you. We get it. Many of the patients we see in our Grand Rapids office want to discuss how they can feel better about their smile. Radiance is one of the top concerns. Fortunately, it's one of the easiest concerns to correct.
If you want a brighter smile, there are several things you can do. The most productive step is to schedule a visit with us to talk about professional teeth whitening. Many people schedule a dental appointment as a last resort. However, professional treatment for discoloration is a necessary first step in loving your smile. When you see your dentist to get a whiter smile, you create your ideal baseline. From there, all you have to do is manage it. Here, we discuss three easy ways to protect your radiant smile after you have reached your desired shade of white.
Tip #1 – Set Your intention.
Setting an intention is the foundation for any goal. The intention is the fuel for your action. For example, if you intend to feel good about your smile, this ideal will fuel you to remember to brush and floss before bed. Your daily oral care takes on new importance when your intention is front and center. In addition to brushing and flossing, you may also use a whitening technique at home every week or two to maintain your radiant smile.
Tip #2 – Be mindful of eating.
When we talk about how teeth get stained, we usually turn to the effects of common foods and drinks. At this point, most people realize that their teeth will become dull and yellow if they smoke or even if they enjoy coffee throughout the morning hours. Does that mean we have to curb our eating habits? No. There are far too many foods that can stain teeth for us to even think about avoiding them all. Mindful practices are a better idea. When we say to be mindful of eating, we are thinking more in terms of drinking certain beverages (like soda and iced tea and coffee) through a straw. We're thinking about rinsing the mouth with water after eating and drinking. Habits like these dilute the acids and molecules that can stain teeth.
Tip #3 – Keep up that mindfulness.
A quick and simple tip for mindful eating is to snack on fruits and vegetables with a crunch. There is a good reason to save that carrot or celery stick for the end of the meal: it will brush against enamel to remove debris that can settle and cause stains.
Are you ready for a boost in your smile's radiance? Call our Grand Rapids office at 616-458-0631 to explore your teeth whitening options.
Posted in: Teeth Whitening