Do I Need a Smile Makeover?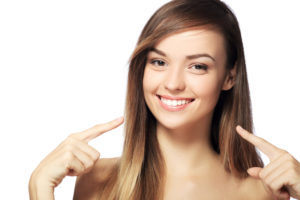 If you look in the mirror and try to observe any other part of your appearance besides your smile, there is a problem you're trying to avoid. Maybe you've got a gap between your two front teeth that don't look anything like Madonna's or Anna Paquin's. Maybe your teeth are short, and your smile is "gummy." Whatever the characteristic that keeps you from loving your smile, it can be corrected. A Smile Makeover can be customized to achieve a beautiful outcome in a short period. But there's more.
A Smile Makeover isn't just about recreating your smile to be one of the finest features of your face. Before addressing cosmetic concerns, we also look at the functionality of your teeth and the overall health of your mouth. Some of the treatments that are included in a Smile Makeover treatment plan are doubly-beneficial; they make the smile look better and make the mouth perform better. But there's more.
Your Smile Speaks for You
In a split-second, the characteristics of your smile are transferred from your mouth to the eyes of another person. That person then subconsciously develops the all-important first impression of who you are and what you may be like as a coworker, employee, boss, or friend. It's fascinating the way the brain conducts business so quickly and without proper vetting. It can also be incredibly frustrating if your smile doesn't reflect your personality. Correcting cosmetic flaws such as misalignment, discoloration, short teeth, and chips means that your smile does a much better job of speaking for you.
Who cares what they think?
We like to say things like this. But, deep down, most of us do have a desire to make a good impression. This is true even when we have a good sense of self-esteem. Even so, research strongly suggests that whatever self-confidence we have going into a Smile Makeover, it's better after treatment to brighten, straighten, and add beauty to teeth has been performed.
You may feel as if the list of flaws in your smile is long. After a consultation in our Grand Rapids office, you may discover that your Smile Makeover can be a streamlined process that takes only a few visits. Schedule your appointment at 616-458-0631.
Posted in: Smile Makeover