Invisalign Works When You Work It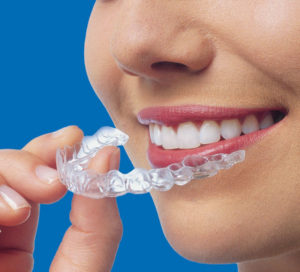 Invisalign has been routinely sought by patients who want a straighter smile without braces. We are happy to oblige with personal, friendly care developed around each patient's needs. When we begin an Invisalign treatment protocol with a patient, it is our intent to support them through their process. It is important that patients know what is needed for them to make the most of this convenient, effective orthodontic method.
Here's How You Can Work your Invisalign Treatment for Maximum Results
Floss! One of the aspects of Invisalign that allows it to work is the full coverage of aligners. The fact that teeth are covered almost 100% of the time, though, means that bacteria can do more damage if they are left undisturbed. We are confident that you are brushing every day, but most people need a little reminder that flossing is an absolute must – especially during Invisalign treatment.
Ride it out. There are more benefits to Invisalign than there are frustrations. However, patients should expect to speak with a lisp for at least a few days after their treatment commences. This mild speech issue may recur when a new set of aligners is inserted. Wear them anyway. New aligners are also going to feel tight. This isn't described as painful by patients, just strange and mildly uncomfortable. Wear them anyway!
Give aligners some TLC. Brushing and flossing are vital throughout Invisalign treatment, but did you know you also want to clean your aligners? Bacteria can accumulate on the clear plastic trays just as they can on your teeth. No need to brush them (this could make scratches in which germs collect); just rinse before insertion.
Follow through. The initial treatment protocol is only the first step in renewing the health and attractiveness of the smile. When the initial course of care is complete, a retainer must be worn. Without it, teeth are very likely to shift back out of place.
Schedule a Consultation
We enjoy helping our patients fall in love with their smile. Invisalign is a proven system that can help you do that. For more information, call our Grand Rapids office at 616-458-0631.
Posted in: Invisalign