Treatment for Snoring and Sleep Apnea in Grand Rapids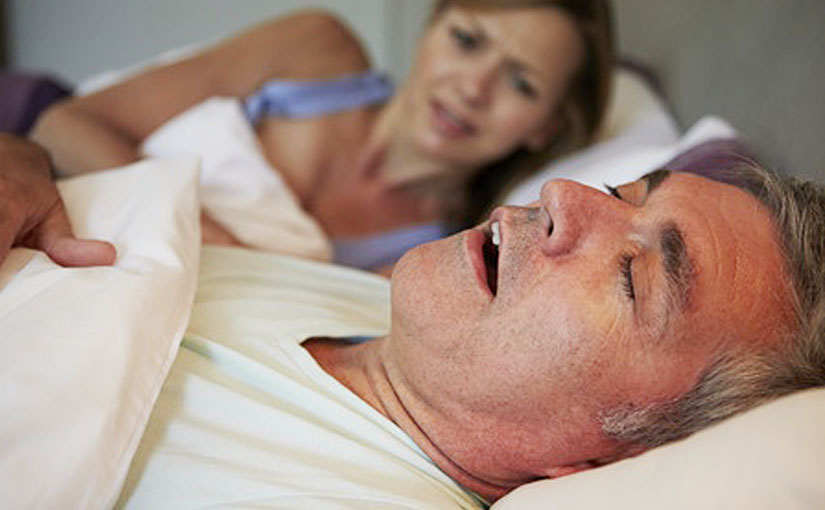 Snoring is not always a sign of the potentially life-threatening condition known as obstructive sleep apnea (OSA), but it is the most common symptom. Regardless of the source of snoring, the Grand Rapids dentists at A Life of Smiles can help you find the right treatment to restore restful sleep for you and your loved ones.
Our dentists have helped a number of individuals and families from the Grand Rapids, Muskegon, Holland and Grand Haven areas regain the healthy sleep they need. If you or your sleep partner suffers from the effects of regular snoring, please call us at 616.458.0631 to learn how we can help you.

In relation to sleep apnea, snoring is often the result of an obstructed airway. This typically occurs when the muscles in the back of the throat become relaxed, allowing soft tissue in the throat to collapse and block the airway during sleep.
Options for Solutions
The best snoring treatment depends on the source and severity of your condition. Many patients find success with custom-made oral appliances that look and feel similar to sports mouthguards.
These appliances are individually made for your unique bite, and they are designed to hold your jaw in its proper position as you sleep so you can maintain an open airflow. If you suffer from advanced OSA, we may refer you to a sleep disorder specialist for further assessment and treatment; patients with severe forms of sleep apnea may benefit from the use of a continuous positive airway pressure (CPAP) device.
Consult with A Life of Smiles for Help
To learn more about treating snoring and sleep apnea, please contact A Life of Smiles to schedule your personal consultation. We welcome patients from the greater Grand Rapids, Muskegon, Grand Haven and Holland, Michigan, areas.
Published by: Grand Rapids Dentistry Blog – A Life of Smiles
A Grand Rapids, Michigan based cosmetic, general & sedation dentistry
Tagged with: Consultation, Mouthguard, obstructive sleep apnea, Oral Appliance, OSA, Sleep Apnea, Snoring, treatment
Posted in: Featured Posts