TMJ Treatment – 12 Days of a Happy Dental Christmas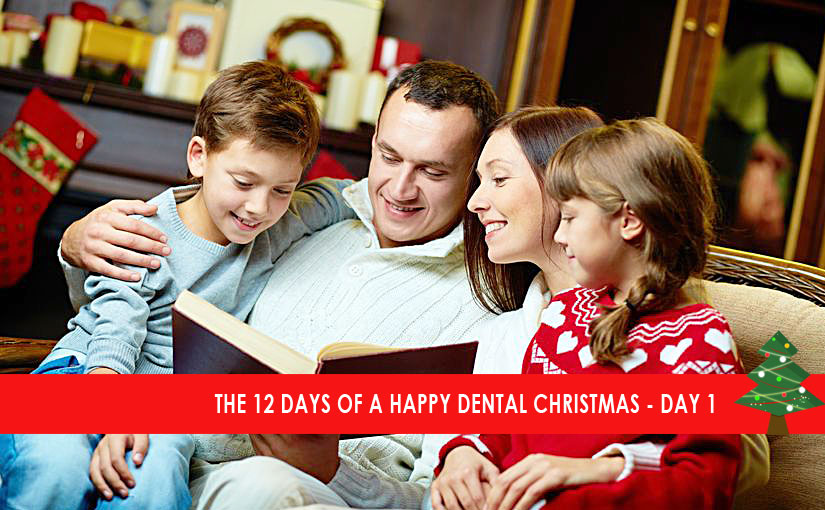 12 Days of Christmas – Day 4
On the fourth day of Christmas my true love gave to me… relief from TMJ
Recurring neck pain, headaches, jaw tension, and mouth soreness may be symptoms of a serious disorder called TMJ, or Temporomandibular Joint Syndrome. TMJ encompasses many jaw misalignment problems and affects millions of Americans.
This holiday season, let us help treat you or a loved one to a little TMJ relief.
Dr. Mulder has been helping TMJ patients for over 30 years. As an experienced neuromuscular dentist, he works hard to first relieve pain and then to find the most efficient and comfortable way to realign your jaw.
Anyone that is currently suffering from TMJ pain knows that it's not just one area or joint that hurts, like with some injuries, but TMJ pain affects the whole body. As such, a comprehensive approach to treatment is needed.

This begins with an online questionnaire to be completed and returned to Dr. Mulder's office prior to your first appointment. At the initial visit, Dr. Mulder and his team will perform a comprehensive TMJ examination. This exam may include X-rays such panograph or tomography radiographs, sonographs of the head and neck muscles, iCAT images, or MRI images if necessary.
Once we have diagnosed your TMJ problem, treatment may consist of a simple appliance or a more complex approach; adjunctive therapy such as spray and stretch, iontophoresis, or tensing) may be recommended. The average treatment time is usually between 2-6 months, with most patients seeing improvements in as little as a few weeks.
While the initial goal is always to alleviate the pain, the ultimate goal is to maintain these changes & keep our patients pain free. Therefore, regular EMG check-ups are always recommended for our patients, allowing us to make sure that your optimum jaw position is maintained.
If you suffer from any of the symptoms of TMJ, we encourage you to fill out our online form and talk with us about how we might help.
Published by: Grand Rapids Dentistry Blog – A Life of Smiles
A Grand Rapids, Michigan based cosmetic, general & sedation dentistry
Tagged with: 12 Days of Christmas, neuromuscular dentist, TMJ, TMJ examination, TMJ Pain, TMJ problem
Posted in: Featured Posts