Fill the Stockings to Help Prevent Tooth Disease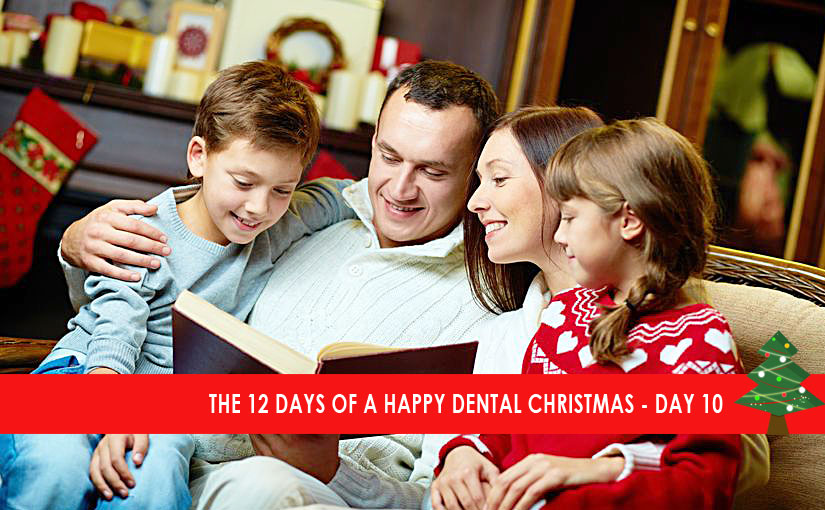 12 Days of Christmas – Day 10
On the tenth day of Christmas my true love gave to me…periodontal prevention
One of the best gifts to give yourself and your loved ones this holiday season is the gift of smile health. A few steps (and stocking stuffers) can make a big difference in preventative care.
Help prevent periodontal disease and keep bacteria at bay with these 3 stocking stuffers:

1. A Toothbrush! Select manual or automatic – whichever kind you will most use – and be sure to brush at least twice a day. (It's most important to brush right before bed.) Since you will want to swap out your toothbrush every 3-4 months, consider getting a multipack for a gift.
We also love these fun toothbrush holders.
To clean your toothbrush: thoroughly rinse toothbrushes with tap water after brushing to remove any remaining toothpaste and debris. Store the brush in an upright position if possible and allow the toothbrush to air-dry until used again. If more than one brush is stored in the same holder or area, keep the brushes separated to prevent cross-contamination.
2. Dental floss. There are many different types of dental floss and which one you purchase is mostly a matter of personal preference. The key is that you use the floss twice a day to help remove plague between teeth. We like monofilament floss that has a bit of a glide to it for easy movement.
3. Fluoride-containing toothpaste. Fluoride helps strengthen teeth and prevent tooth decay and it is not always found in water. Help give your teeth some extra support by selecting a toothpaste fortified with fluoride. Look for one containing a minimum concentration of 1000 parts per million.
Don't forget to start your new year out with regular dental cleanings as well. Give us a call to schedule your first visit in the new year.
Published by: Grand Rapids Dentistry Blog – A Life of Smiles
A Grand Rapids, Michigan based cosmetic, general & sedation dentistry
Tagged with: 12 Days of Christmas, Dental Care, Floss, Fluoride, Good Dental Habits, periodontal disease, Periodontal Prevention, Toothbrush
Posted in: Featured Posts