Is Invisalign Right for You?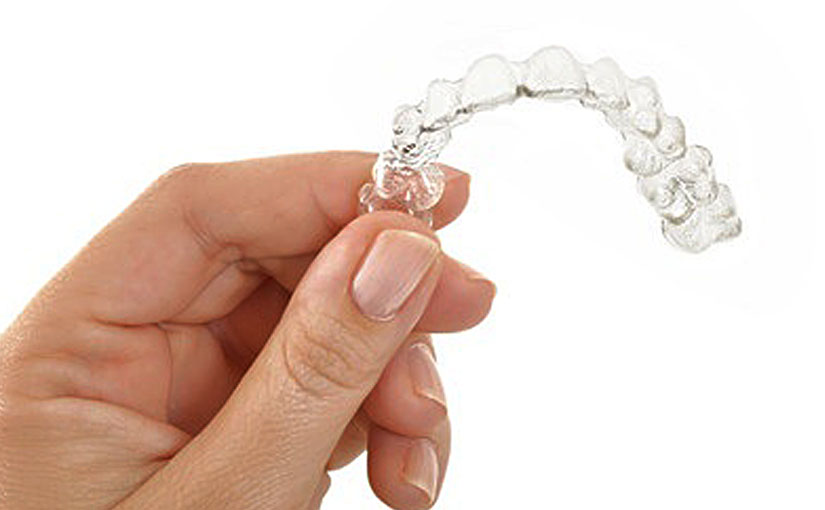 Are you unhappy with the look of your smile? Interested in straightening out your teeth? You are not alone – the desire to correct teeth alignment is a common one (and something we specialize in!). In fact, fixing teeth problems can provide potential benefits for both your dental health and overall health, not to mention your well-being.
So what is the best way to straighten your teeth? That question depends a great deal on you – your day-to-day lifestyle, appearance concerns, and the condition of your teeth. All these factors play a part in which treatment option is right for you.
Traditional braces are one solution but another alternative is Invisalign. Invisialign is a series of clear, removable teeth aligners that help to move teeth over time and address issues related to tooth alignment.

The biggest benefit of Invisalign is their discreet appearance and comfort. Invisalign may also help with better hygiene, better appliance esthetics, and a potential decrease in treatment time. (Total treatment time is usually between 8-18 months.) Invisalign also eliminates painful scratches and tears to the inside of the mouth from traditional wires.
Who is a good candidate for Invisalign?
­- Individuals with healthy teeth and gums and good overall oral health
– Those who dislike the prospect of wearing metal braces
– Older teenagers and adults
– Individuals looking for a more comfortable, esthetically-pleasing option
– Individuals with slightly crooked or misaligned teeth (mild to moderate crowding of the incisors)
– Those with gaps in their teeth
– Some patients with overbites and underbites
(Read more about treatable cases on the Invisalign website here.)
– Individuals with metal allergy concerns (Invisalign is made with FDA approved materials.)
– Anyone with a special occasion coming up such as a wedding, since you can remove the aligners for a short time period
You must be vigilant in brushing your teeth and it is crucial to wear the appliances for 22 hours per day – as compliance is key – so Invisalign may not be right for those whose lifestyle makes following the treatment difficult. You must also wear a new aligner every two weeks and some patients report a small amount of pain with each transition. Another thing to keep in mind is that changing a course of treatment is less flexible than traditional braces. (To alter the treatment drastically you must get a new impression and begin again.)
One of the most important things to know is that the Invisalign system is constantly improving, and is most effective in the hands of a skilled practitioner. Our doctors are experienced in Invisalign and diligent in their continuing education so they can provide you with the best treatment possible.
Learn more about our Invisalign offerings and contact us at (616) 458-0631  for a free consultation.
Published by: Grand Rapids Dentistry Blog – A Life of Smiles
A Grand Rapids, Michigan based cosmetic, general & sedation dentistry
Tagged with: Cosmetic Dentistry, Invisalign, Smile Makeover, Smile Transformation, Youthful Smile
Posted in: Featured Posts