Smile with Invisalign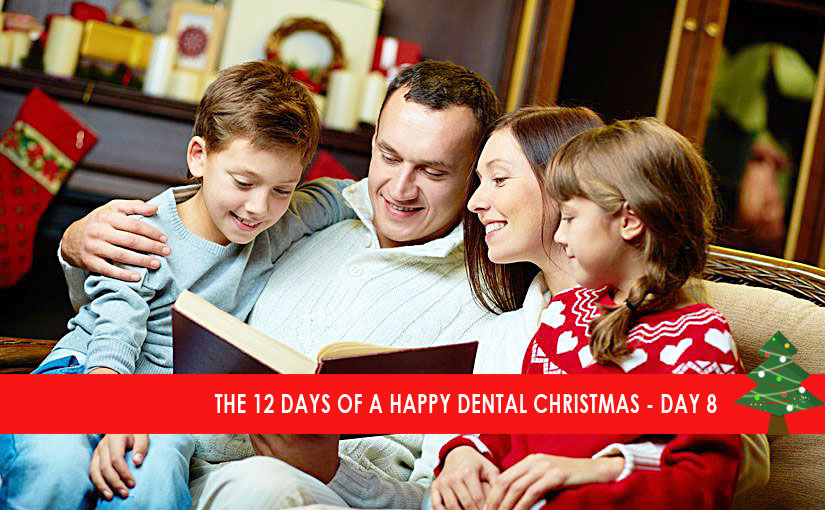 12 Days of Christmas – Day 8
On the eighth day of Christmas my true love gave to me…straighter teeth with subtle aligners
The holidays are often a time to reflect on our smiles. Whether you find yourself gathered around a Christmas tree, table, or chimney, smiles abound. So do photographs. If the lights and snapshots make you consider straightening out your smile, we can help.
Traditional braces are one solution but another alternative is Invisalign. Invisialign is a series of clear, removable teeth aligners that help to move teeth over time and address issues related to tooth alignment.

The biggest benefit of Invisalign is their discreet appearance and comfort. Invisalign may also help with better hygiene, better appliance esthetics, and a potential decrease in treatment time. (Total treatment time is usually between 8-18 months.) Invisalign also eliminates painful scratches and tears to the inside of the mouth from traditional wires.
Who is a good candidate for Invisalign?
Click here to find out and learn more about our Invisalign offerings.
Published by: Grand Rapids Dentistry Blog – A Life of Smiles
A Grand Rapids, Michigan based cosmetic, general & sedation dentistry
Tagged with: 12 Days of Christmas, Braces Alternative, Invisalign, orthodontic, Smile Makeover, Smile Transformation
Posted in: Featured Posts