Four Health Problems That Can Be Discovered in the Dental Chair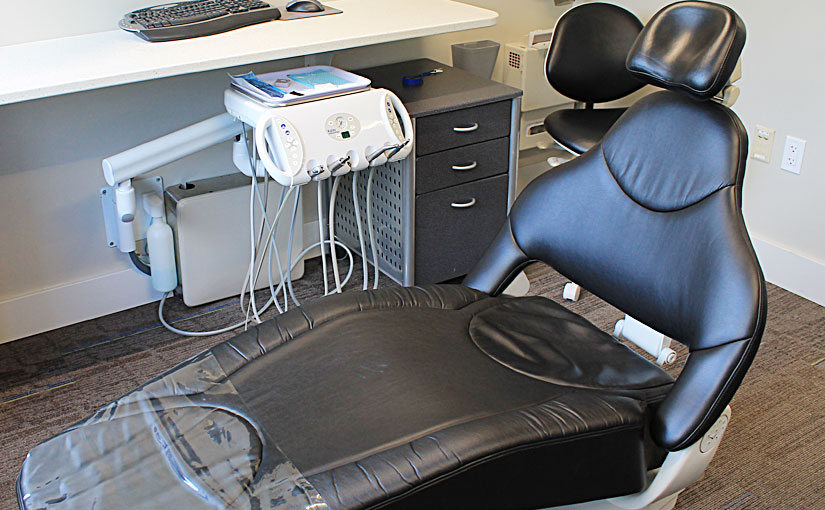 There is a great connection between your mouth and your health. That's why regular dental check-ups are so important.
A visit to the dentist can often reveal any overall health concerns such as heart problems, bone disease, or even dementia. Routine visits can also help prevent problems before they begin. (The American Heart Association found that people who received regular teeth cleanings had a 24 percent lower risk of heart attack, for example.)
Here are four health issues our office can assist with:
1. Osteoporosis
Osteoporosis is a weakening of the bones and while it does not cause changes directly in the teeth, it can cause changes in the bone that supports the teeth. That means a receding gum line or loose teeth may be an indication of the condition. It's most common in post-menopausal women.
2. Diabetes
Diabetes can show up in your mouth as warning signs in the form of bleeding gums or loose teeth. Gum disease can also be an indicator; in fact, gum disease is the most common dental health condition for diabetes.

3. Heart Problems
Gum disease, such as periodontitis, can actual contribute to coronary artery disease since the bacteria in your gums could travel to your heart. It can contribute to the formation of plague build-up in your arteries as well, and also interfere with blood flow to the heart, thereby increasing your risk for heart disease. Regular dental cleanings are important to help keep your smile and heart healthy.

4. Dementia
Poor oral hygiene may be both a sign of early dementia and a risk factor for the disease. Neglecting oral health and forgetting to brush and floss daily can be a factor for those experiencing a gradual loss of cognitive function. And this can be detrimental: a study in the Journal of American Geriatric Society found that elderly individuals who brushed their teeth less than once a day were up to 65 percent more likely to develop dementia than those who brushed daily.
Who knew simple dental care and cleanings could be so important?
Give us a call to schedule your next (or first) check-up.
Published by: Grand Rapids Dentistry Blog – A Life of Smiles
A Grand Rapids, Michigan based cosmetic, general & sedation dentistry
Tagged with: Dental Care, Gum line, Health, Journal of American Geriatric Society, Loose teeth, oral hygiene, periodontal disease
Posted in: Featured Posts, Tips