First Trip to the Dentist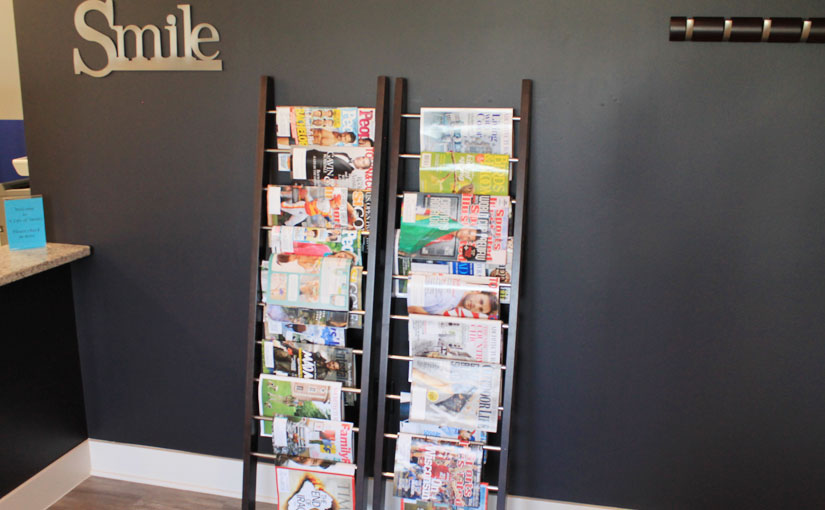 The dentist is definitely your friend – and your children's friend too! Maintaining regular check-ups with Dr. Mulder is one of the best ways to help keep smiles healthy and that's why it's so important that first trips to the dentist are good ones.
We understand that, and we work hard to make kids' first visit in to see us a very positive experience. We also understand that the dental office is filled with loud, unfamiliar noises, new faces, and even some peculiar looking instruments – all of which can be daunting and scary when you are young.
We take away the mystery of the dentist visit and put little ones' at ease so that they come to view a trip to Dr. Mulder's office as something fun.
Pre-Check Up Appointment
We recommend first visits start between ages one and two. We usually begin by having kids come in with their parents for their cleanings. It's good for kids to see that mom and dad like the dentist. It's also a good time to introduce children to our office, our staff, and the types of things they will experience when they sit in the chair on their own.

While they are in with mom and dad, we'll give them a ride in the chair. Dr. Mulder will have them help count their teeth. And every child is rewarded with a balloon or toy!
After kids have gotten to know our office, we'll have parents set up a first cleaning. (Often at the same time as mom or dad's next cleaning.)
First Appointment
Prior to the first check-up, it's a good idea to talk with your little one about the visit and to practice brushing beforehand so he or she is familiar with the feel of a toothbrush in his or her mouth.
When kids first come in to see us, we'll repeat chair rides and talk with them about how we are going to take "pictures" of their teeth (x-rays). We share how we will polish their teeth, showing what the toothbrush looks like and demonstrating how it feels. (And of course, we give them a reward when we finish!)
First visits are usually brief and the main purpose is to check your child's existing teeth for decay, examine his or her bite, and look for any potential problems with gums, jaw, and oral tissues. It's a good time to ask any questions you have about maintaining good dental health throughout childhood and to chat with us about any medications your child takes, or sucking habits that may affect his or her teeth and jaw.
The first trip to the dentist can be an easy, pleasant experience with just a little preparation and care. We enjoy all the kids that come into our office and we look forward to the opportunity to help make every child's first visit special!
Published by: Grand Rapids Dentistry Blog – A Life of Smiles
A Grand Rapids, Michigan based cosmetic, general & sedation dentistry
Tagged with: Children Dentist, Comfortable Dentistry, First Visit, General Dentistry, Health
Posted in: Featured Posts, Tips