A Tradition of Quality Family Dentistry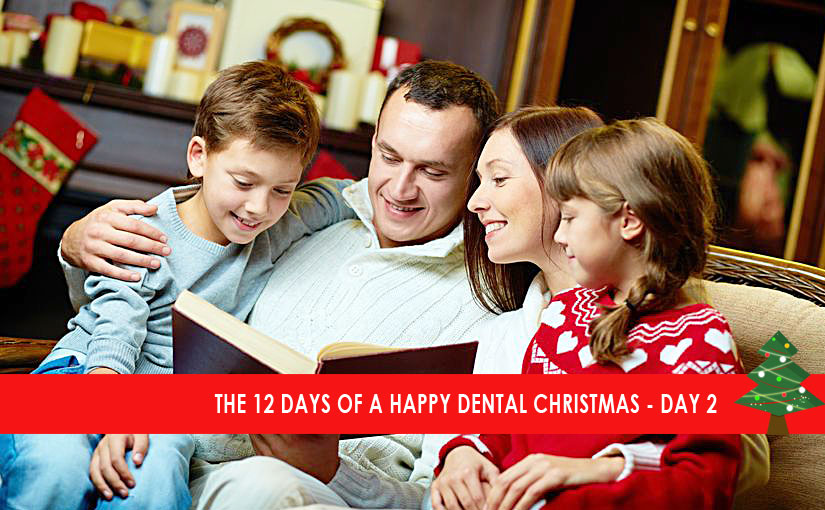 12 Days of Christmas – Day 2
On the second day of Christmas my true love gave to me… two wonderful dentists from the same family!
Whether gathering around a Christmas tree or a Menorah, the festivities of the season are filled with friends and family. We celebrate that spirit today and we feature the care that comes from our family to yours.
Dr. Jerry Mulder and Dr. Allyson Mulder are experienced dental professionals who come from a long line of dedicated dentists. They are third and fourth generation dentists and real family. But most importantly, they are committed to giving first-rate care to each and every patient. They look forward to treating all individuals who sit in their chairs like family.
Dr. Jerry Mulder brings over 25 years experience to his work and specialty training in sleep apnea and TMJ. He participates in rigorous continuing education programs and never stops learning. He cares deeply about the work he does and the patients he sees.

Dr. Allyson Mulder brings a passion for modern dentistry and great enthusiasm for providing high quality care to her work daily. She is honored to work side by side with her father and to continue the tradition of excellence set forth four generations ago by her great-grand father.
For the last 75+ years, four generations of Dr. Mulders' have taken pride in serving the Grand Rapids community with the highest level of dental care. Jerry and Allyson are pleased to keep the family business going and to serve members of your family. (Not just at the holidays, but all year!)
Published by: Grand Rapids Dentistry Blog – A Life of Smiles
A Grand Rapids, Michigan based cosmetic, general & sedation dentistry
Tagged with: 12 Days of Christmas, Dental Care, Dr. Allyson Mulder, Dr. Jerry Mulder, Health, Sleep Apnea, TMJ
Posted in: Featured Posts