Eat to Enhance Your Smile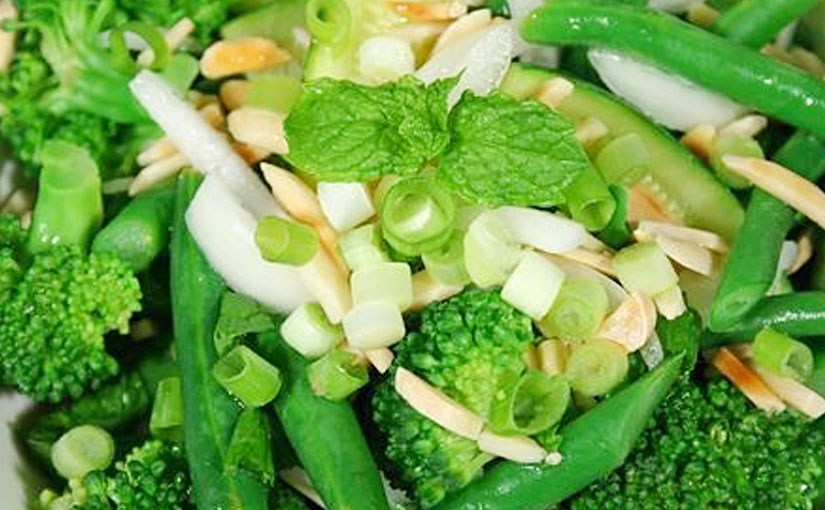 An apple a day keeps the doctor away but which foods work for the dentist? We love to see you in our office for preventative check-ups and specialty visits but in between, there are a few "Dos and Don'ts" of eating that can help you enhance your smile.
Do Eat…
– Brown rice and whole wheat pastas. Whole grains are packed with magnesium—to support teeth strength—and iron and vitamin B for healthy gums.
– Salmon and walnuts. Both are rich in omega-3 fatty acids and research has shown that omega-3s may combat mouth bacteria and boost oral health.
– Crunchy, fiber rich foods like apples and celery. Not only do they help fight gum disease, but their rough texture can also help scrub away food particles as you chew—leaving your smile a bit brighter.
– Broccoli and almonds. Both stimulate saliva production and help to reduce the number of bacteria in the mouth.
– Milk and yogurt. Calcium-rich foods help to keep your teeth strong and your gums in good shape. In fact, Japanese researchers found that people who eat about 2 ounces of no-sugar-added yogurt a day are less likely to have severe gum disease.

Don't…
– Eat sticky foods like Mike and Ike's, caramels, Good and Plenty's – anything that clings to your teeth increases the chance for harmful bacteria to multiply.
– Chomp on hard foods such as popcorn and hard candies. If you bite down too hard, you risk cracking or breaking a tooth.
– Drink bottled water. Tap water has more enamel-protecting fluoride than most bottled water. (And it is better for the environment too!)
– Indulge in too many sugary snacks. Sweets, white breads, and baked goods all release acids that harm the enamel of your teeth and after repeated use and time, can lead to cavities.
– Sip juice, soda, and sports drinks. The acid can erode tooth enamel and lead to decay.
No matter what you eat, just remember to brush and floss regularly and come visit us for regularly scheduled check-ups.
Published by: Grand Rapids Dentistry Blog – A Life of Smiles
A Grand Rapids, Michigan based cosmetic, general & sedation dentistry
Tagged with: Dental Care, Good Dental Habits, Health
Posted in: Featured Posts, Tips