Eat, Drink, and Be Merry (While Still Taking Care of Your Teeth)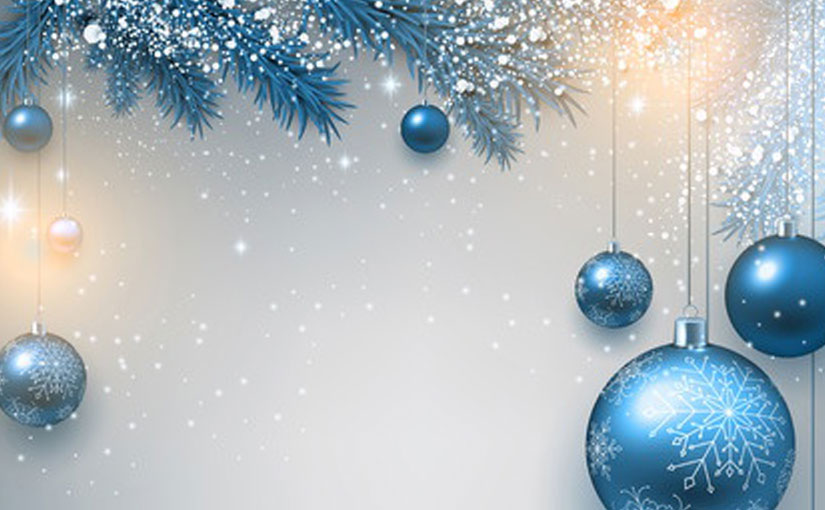 How to enjoy the holidays without damaging your teeth
The holiday season is one of the best times of year to smile. Reasons to grin are everywhere – rising with the smell of sugar cookies baking in the oven, sparkling with the ornaments on the tree, and ringing out in laughter with friends and family. Merriment abounds (along with multiple photo opportunities) and there is no better time to flash your pearly whites.
There is also no better time to treat your smile with extra care. From festive gatherings stocked with sugary treats to Christmas morning package openings, the holidays have the potential to cause havoc on your teeth. With a little caution and just a few steps toward prevention you can ensure that your smile stays as bright as the lights on your tree.
Top Five Ways To Take Care of Your Teeth This Christmas:
1. Brush before visions of sugarplums dance in your head.
Brushing (and flossing) twice a day is always essential for removing plague and preventing cavities, but it's even more important during the holidays when we tend to eat more, eat more often, and eat foods high in sugar content. Since improper teeth cleaning can lead to tooth decay, gum disease, and even tooth loss, it's critical to maintain excellent care. Read more about the ADA recommendations for cleaning your teeth here.
(Put an extra toothbrush in your purse or car too, so you can brush immediately after office parties and family gatherings to reduce the amount of time bacteria remains on your teeth.)
2. Leave the cracking to the Nutcracker.

Try to avoid chewing hard nuts, hard candy, un-popped kernels, and ice during holiday festivities. They weaken enamel (the top layer of the tooth that protects your inner tooth from harm) and make your teeth more vulnerable to cracking and breaking.
If you do experience a dental emergency over the holiday season, contact our office and we'll help.
3. Fill your stockings (and your belly) with fruit and healthy foods.
The plague that forms on your teeth is filled with bacteria that feed on sugar, so it's no surprise that the season of cookies, candies, and sweets has the potential to increase tooth decay! Help prevent trouble by following these tips: Minimize your sugar intake. Substitute fruit and nutritious foods for candy canes and sugar cookies. Consume sugary foods with meals and consider chewing sugarless gum afterward (to increase saliva production and help wash out decay-producing acid). Drink more water. And avoid sticky foods such as fruitcakes, gumdrops, and gummy bears.
4. Use your tools – not your teeth – to open packages, tags, and bags.
No matter how excited you (or your little ones) are to get into a gift, avoid using your teeth to open a package, cut through string, or remove a tag from clothing! Biting through plastic tags and ripping open bags with front teeth can lead to serious divots, cracks, and fractures. Keep scissors, or a Swiss Army style tool, on hand to do the job and your teeth will thank you.
5. Be inspired by the glistening snow.
Fresh snow has a special sparkle to it. Why not bring the same sensation to your smile? Our office has two tooth whitening options that can help get your teeth looking bright for all your holiday festivities and photographs. Click here to read more about tooth whitening and then contact our office to set up an appointment and learn more.
(And remember to brush your teeth right after drinking dark holiday liquids – such as red wine, coffee, or tea – to help keep stains away and smiles looking white.)
Happy holidays to you and your family from Dr. Mulder and our team!
Published by: Grand Rapids Dentistry Blog – A Life of Smiles
A Grand Rapids, Michigan based cosmetic, general & sedation dentistry
Tagged with: Brush, Health, Holiday Dental Health Tips, Nuts, Sugary Foods, Wine
Posted in: Featured Posts, Tips