Crowns in Just Over an Hour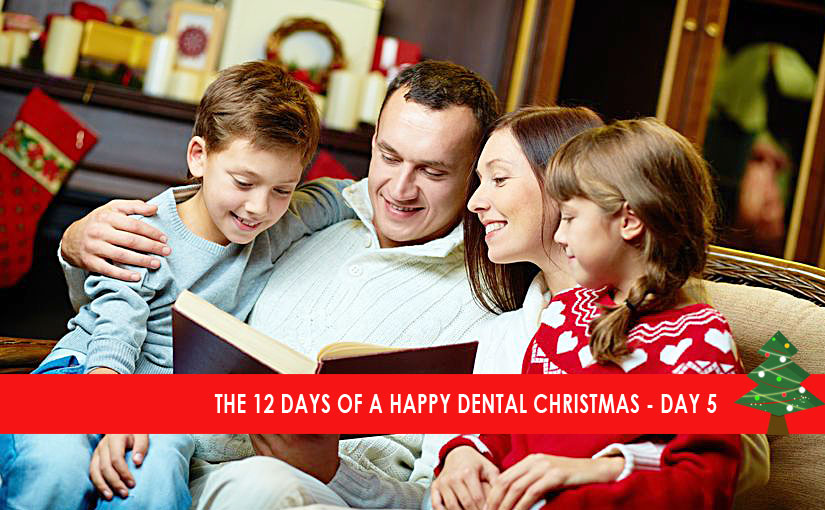 12 Days of Christmas – Day 5
On the fifth day of Christmas my true love gave to me…a crown in one appointment
This time of year is always one of the busiest. There are a million errands to run, gatherings to attend, and new resolutions to fulfill. The last thing you want to add to your to do list is multiple dentist appointments when you need a crown.
With our advanced CEREC software and expertise, our office can perform traditional restorations in less time. In one visit – and just over one hour! – we can have you out of the chair and out celebrating the season.
If you are in need of a crown due to gaps, cracks, stains or chips in your teeth, or porcelain veneers or inlays and onlays (fillings used to repay decay), CEREC might be right for you.

What is CEREC? It is a high-tech dental restoration instrument that helps our doctors restore damaged teeth using a variety of computer-assisted technologies, including 3D photography. It is the epitome of convenience: its computer-aided design and manufacturing system enables Dr. Mulder to plan, create, and place porcelain crowns in a single visit.
The Cerec Solution
Click here for CEREC photographs and a more detailed description of the process.
Conventional crowns usually require two appointments – one for preparation and impressions, and another a few weeks later for inserting the permanent crown. With CEREC, Dr. Mulder can create and insert a crown in one visit in about an hour and a half, saving time and avoiding the temporary phase altogether.
The CEREC software is very technologically advanced, but its final results depend on how well the dentist uses it. Our team has extensive training with the technology and a great deal of experience so you can have confidence you'll get high quality results with every appointment.
Taking good care of your teeth shouldn't have to mean giving up your valuable time so contact us to learn more.
Published by: Grand Rapids Dentistry Blog – A Life of Smiles
A Grand Rapids, Michigan based cosmetic, general & sedation dentistry
Tagged with: 12 Days of Christmas, Cerec Crowns, Dental Care, Dental Technology, Health, Permanent Crown, Porcelain Crowns
Posted in: Featured Posts