Roast Chestnuts by the Fire (Just Don't Crack Them with Your Teeth)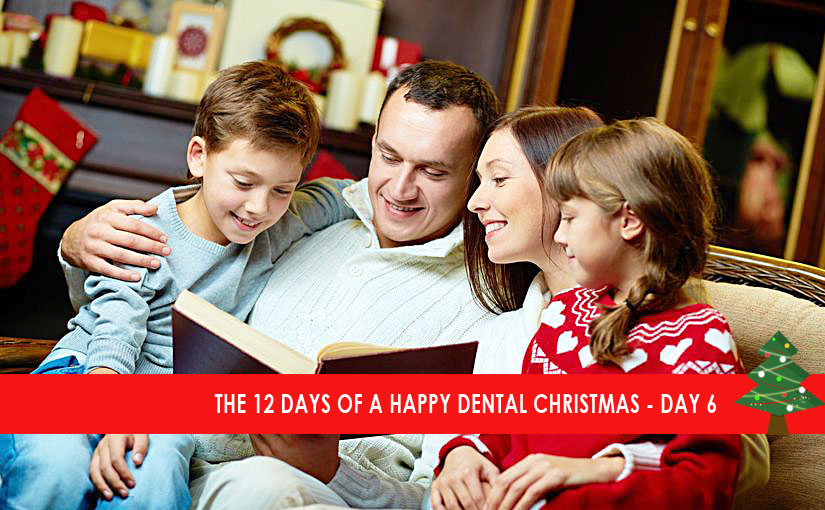 12 Days of Christmas – Day 6
On the sixth day of Christmas my true love gave to me…strong teeth, chip-free
Our teeth can certainly take a beating this time of year. Holiday foods and activities lend themselves to many occasions when you might put extra stress on your enamel. And while teeth are remarkably strong, they can chip, crack or break.
Here are three things that can lead to fractures:
1. Biting down on something hard.

All the more reason to leave the nut cracking to the nutcracker! It's also a good idea to stay away from peanut brittle, candy canes, and other hard candies. Opt for scissors over teeth as well when taking tags off clothes or gifts.
2. Falling.
Snow and ice are prime culprits for causing slips and trips. Frozen walkways are traps waiting to happen and snowy boots indoors lead to slick floors, so be careful indoors and out.
3. Trauma, or rather being hit, in the face or mouth.
Take care on your ski trips down the slope. Make sure your sled paths are free of trees and obstacles and remain in control. (And ask your brother to keep the snowballs below the chest.)
If all prevention fails and you find yourself facing a holiday tooth emergency, give us a call and we'll help out. We can assist you with repairing cracked teeth with crowns, veneers, or cosmetic assistance.
Published by: Grand Rapids Dentistry Blog – A Life of Smiles
A Grand Rapids, Michigan based cosmetic, general & sedation dentistry
Tagged with: 12 Days of Christmas, Cracked Teeth, Cracked Tooth, Fracture, Tooth emergency
Posted in: Featured Posts