Get Comfy in the Dentist Chair for Christmas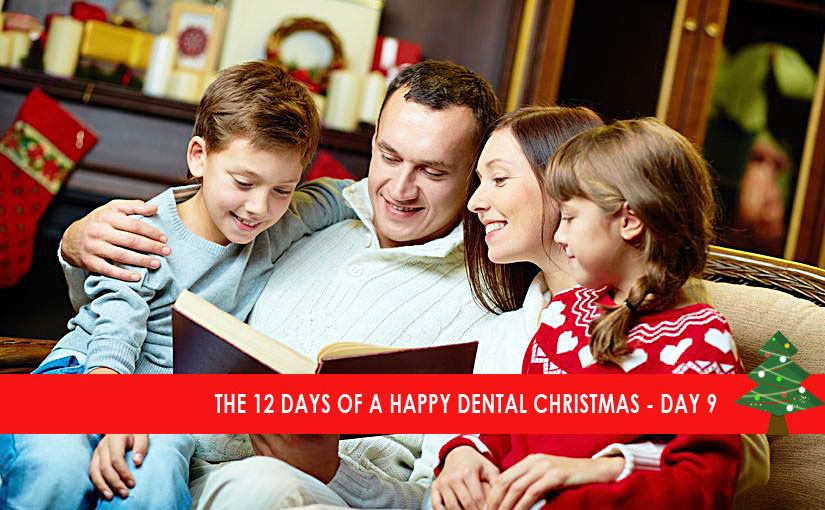 12 Days of Christmas – Day 9
On the ninth day of Christmas my true love gave to me…a stress-free dental visit
Take a cue from the warm holiday spirit and start the new year with a new approach to your dental visits: stress-free.
We know that a visit to the dentist can bring about anxiety, worry, and unwelcome tension. That's why we believe in making your dental experience as enjoyable and relaxing as possible. A few special touches make all the difference here, and we always give high priority to the things that help you feel calm and relaxed.

And comfortable dentistry means more than just physical comfort.
Here's how we like to pamper you at Dr. Mulder's dental offices in Grand Rapids:
– Nextflix movies/TV shows available to watch while in the dental chair
– WiFi
– Paraffin treatments
– Chair massager
– Soothing eye mask and warm face towels
– Relaxing music
For those who experience high anxiety or fear when visiting the dentist, we also offer:
– One-pill conscious sedation to turn a stressful visit into a pleasant, relaxed one. Read more about sedation dentistry.
– Oral sedation options for long procedures
– 'STA anesthetic delivery system' via STA anesthetic delivery system
We take great care to make you completely at ease with your surroundings during your dental treatment. Visit our Patient Experience page to learn more about our amenities.
Our dentists also believe that communication is the key ingredient in keeping patients comfortable. We share more thoughts on our Dealing with Dental Anxiety page.
Published by: Grand Rapids Dentistry Blog – A Life of Smiles
A Grand Rapids, Michigan based cosmetic, general & sedation dentistry
Tagged with: 12 Days of Christmas, Comfortable Dentistry, dental treatment, Sedation Dentistry, STA anesthetic delivery system
Posted in: Featured Posts