Here's How We Support a Life of Smiles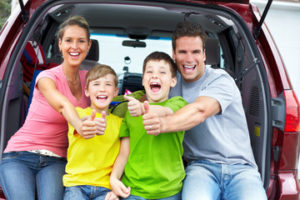 It's no secret that the Mulder family has proudly served the Grand Rapids area for more than 75 years. Our ancestors passed down much more than a passion for dentistry; from them, we have developed a strong sense of integrity. Personal dental care is not something that we believe patients should get; it's something that we provide to them during every visit. Whether you schedule preventive, cosmetic, or restorative care with Dr. Jerry or Dr. Allyson Mulder, you will quickly see that we are dedicated to the support of a life of healthy smiles.
Comprehensive Care in a Friendly Environment
There are several dental services that can help a patient avoid or address important oral health issues. We want to provide as many as we can. Both Dr. Jerry and Dr. Allyson have obtained advanced training beyond dental school. Our meticulous use of cosmetic techniques, neuromuscular dentistry, and sedation are examples of our commitment to comprehensive care.
Prevention
What we would like to do is establish a one-on-one relationship with every patient through ongoing recall visits. Each dental visit carefully observes teeth, gums, and oral tissues. When necessary, a biting assessment or sleep apnea consultation may be performed to identify ways to improve oral and general health.
Restorative
There are some ways that teeth and gums may be damaged. Routine care seeks to lower the chances of damage related to decay and inflammation. The fact is, though, a tooth may crack; teeth may need to be extracted, or they may be lost naturally. When an unforeseen incident occurs, our education and training allow us to develop the most appropriate method of restoring structure and beauty to the smile. Examples of restorative care include dental crowns, bridges, dental implants, and periodontal treatments.
Cosmetic
There is no denying that an attractive smile holds the key to ultimate confidence. You deserve to feel attractive and to have a smile that reflects your inner beauty. After a comprehensive smile analysis, we can discuss how to bring out the best in your smile through teeth whitening, porcelain veneers, gum contouring, restoration replacement, or orthodontic treatment.
Doesn't it sound nice to have a lifetime of oral health and attractiveness? We think so! To learn more about our services and high standard of care, contact us at 616-458-0631.
Posted in: Dental Services