Give Yourself the Gift of Confidence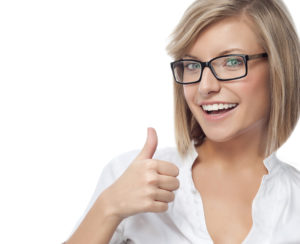 One doesn't have to stretch her imagination very far to see the relationship between an attractive smile and a strong sense of confidence. Market research has suggested, numerous times, which the appearance of our smile affects how we carry ourselves in our professional and social life. Furthermore, the appearance of the smile also affects the people we come into contact with.
What research points out is that the brightness and straightness of our teeth, in particular, combine to create optimal beauty. When our smile exhibits these characteristics, it portrays us as being more friendly, youthful, successful, and even more honest. On the opposite end of the spectrum, teeth that are dull, have stains and are not in alignment inherently send the impression of age, fatigue, laziness, and unapproachability.
Humans understand this at a subconscious level, and now, thanks to social media, also on a very surface level. The knowing that we have about aesthetic beauty, especially as it pertains to the smile, can work in our favor. Here at A Life of Smiles in Grand Rapids, we are proud to offer friendly services that help patients maximize the best attributes of a gorgeous smile.
Here's how we can help you
Zoom! Teeth whitening is a safe and efficient method of immediately removing stains to reveal a radiant smile. The in-office treatment involves one or more courses of bleaching activated by light. Up to three courses may be conducted in about an hour-long visit for a dramatic turnaround in radiance.
Home teeth whitening is no less effective than in-office treatment and may be more affordable or convenient for some patients. This process involves custom-making whitening trays using standard impressions. When trays are ready, they are supplied along with whitening gel that is to be applied daily.
Tooth-colored restorations. Whether there is a cavity, chip, or a gap, there is a way to repair and disguise damage without minimizing the natural appearance of the smile. Our patients may quickly makeover their smile with porcelain restorations or veneers, completed in just two visits.
A smile speaks volumes. Manage yours with help from our friendly team. Call 616-458-0631.
Posted in: Cosmetic Dentistry