Now Accepting New Patients. Call Us at (616) 458-0631.
Our Friendly Staff is Here to Serve You!
Grand Rapids Teeth Bonding and Porcelain Crowns
Grand Rapids, Muskegon, Holland, Michigan
Are you tired of having small tooth problems, such as:
• Chips
• Cracks
• Gaps
• Stains
• Odd shapes or sizes?
To deal with all those things, you should consider porcelain crowns. Dr. Mulder uses both porcelain crowns and bonding, however, he prefers to use the porcelain crowns approach to restore not only tooth appearance, but also strength and functionality. Porcelain is Dr. Mulder's material of choice because it is very natural-looking, strong, safe, durable, and stain-resistant.
Porcelain Dental Crowns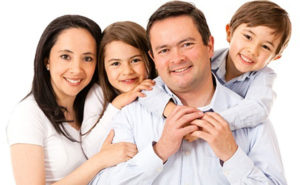 Crowns are used to preserve a badly decayed tooth which still has a viable root. After a 3-D digital image of the tooth is created, the crown is made by our CEREC unit. Dr. Mulder will then attach it with a super bonding agent. This is all done in one visit.
Decay left untreated can work its way through the enamel and down to the root of the tooth. If decay has extended into the tooth, the root could be partially or completely damaged. In that case, a root canal procedure must be done as well as a crown placement.
In a crown procedure though, the root is intact, and after decay is removed, the remaining tooth is shaped to receive the crown. The surface is scuffed a little to adhere more strongly to the bonding which attaches the crown.
When you leave, you'll have virtually a new tooth, with a strong chewing surface, gleaming tooth-like appearance, and a long life ahead of it, if you give it good daily care.
» More about One-Visit CEREC Crowns
Caring for your crowns and bonding
Daily brushing and flossing is needed, just as you would do for your natural teeth. Have your teeth checked regularly and professionally cleaned. It would be wise to avoid biting any particularly hard things with bonded or veneered teeth, e.g., biting the cap off a soda bottle.
If you're interested in learning more about porcelain crowns and live in Rockford, or anywhere near Grand Rapids, Michigan, call or email Dr. Jerry Mulder & Allyson Mulder for your smile evaluation. You can learn more in the consultation about the differences in porcelain crowns and bonding.
515 Michigan St. NE, #202
Grand Rapids, MI 49503
Back to Top